ARYZTA ON SITE GYM

As part of the wellbeing programme, ARYZTA is delighted to offer a great on site gym to employees.

Managed by our vendor partners Fit For Life* we have an on-site personal trainer once a month generally on the last Monday or Wednesday of the month from 4.30pm to 7.30pm to help you with anything to do with fitness and health related issues.


---
HOW TO JOIN THE GYM

All Employees will be required to complete a 30 minute induction before they can use the gym. This induction will be provided by Fit For Life at 5.00pm & 5.30pm on the last Thursday of the month.

You can book your induction online by CLICKING HERE

If you have any further inquiries please email info@fit4life.ie.

We will add you to our mailing list and you will be sent an email where you can register on line for your induction.
---
SERVICES AVAILABLE
Every month we offer the following services, all you need to do is wait for the email once a month with the details and you can register yourself on line for any of the sessions:
Group Session: 6pm-6.45pm-Serious Fat Burner!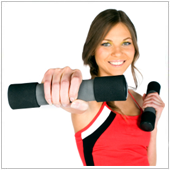 This class mixes lots of medium intensity aerobic work with body resistance exercises on the biggest muscles of the body. It is designed to raise the metabolic rate of the body so that you burn more calories all the time.

CLICK HERE TO BOOK YOUR CLASS



One 2 One Fitness Programmes: 6.45pm – 7.30pm
Ourr simple step-by-step programmes are guaranteed to get you fit, healthy and lean faster than you ever thought possible. If you'd like to finally get in shape, feel more energetic, and look great without spending hours in the gym then these individualized One 2 One Sessions are for you.

CLICK HERE TO BOOK YOUR FITNESS PROGRMME




Peak Condition Challenge